First Month in New York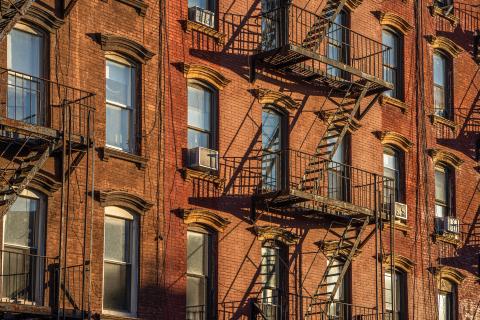 I've seen a bedroom, so far.
A bathroom, a living room.
Altar cluttered with candles and bones,
walls papered with dried plants, stars,
botanical illustrations: inked universe.
Most mornings, I see the small kitchen
with its black countertops,
copper tea kettle licked with flame.
Hand chased silver teapot
we found in the Hudson valley:
it feels decadent in a way we aren't.
There's one tree outside,
then thousands of empty
apartment eyes staring—
breathing loudly through
our open windows.
Ambulances and dog barks,
someone playing the tuba,
cars louder than they have any right to be,
and a few blocks away, hills
of silently sleeping dead.
The computer screen flickers;&
my lover's face clocks a different time
of day. We hold hands,
stroll through Monet's garden,
wait for the walls to open
their lungs and arms.
Until then, we promise to meet
outdoors each time we dream:
try to remember the color green.